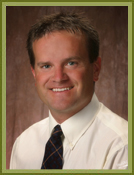 With over 30 years of construction experience in the Marshfield community, I'm proud to have taken over the tradition of fine homebuilding that my father, Gene, established. At Gene Hill Construction, we value family and pride ourselves on the association I continue to have with my cousin, Ryan, as the finish carpenter.
Building a custom home can be one of the most rewarding experiences of a lifetime. From the initial design concept, Gene Hill Construction works closely with their clients to maintain the highest quality and attention to detail. The end result is a beautifully constructed home that becomes a valued investment.
We consider the building process to be a time when the dreams and desires you have can be transformed into your dream home. We at Gene Hill Construction understand that the personal requests of each of our clients are unique and it's this understanding that sets us apart from the rest. We take time to think about every detail from the ceiling to the floor in each room.
We believe that we're building more than just quality custom homes; we're building relationships that will last a lifetime.
- Jeffrey Hill